Why Mediation Is a More "Holistic" Approach to Divorce Posted on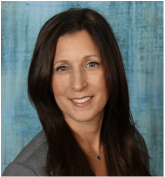 When I attend various networking events, or if I am meeting a person for the first time and sharing with them what I do for a living, I often speak about divorce mediation in terms of it being a more holistic approach to divorce. We often hear the term holistic used in medicine. So what does this really mean when used to characterize a divorce process?
If you Google holistic, you will find the following definition: "characterized by the treatment of the whole person, taking into account mental and social factors, rather than just physical symptoms of the disease."
Read the rest of Joelle's article to learn about divorce mediation as a holistic approach to divorce.
Share this post: